---
Craft Brewers Conference 2015
02.02.2015 12:40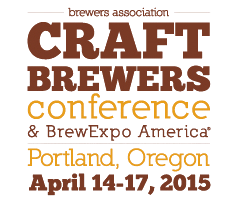 Welcome to visit us at CRAFT BREWERS CONFERENCE:
Booth: 1757
Location: Portland, OR, United Stats
Date: April 14-17, 2015
Summary: BrewExpo America® is the premier trade show for Craft Brewers. It is the largest brewing conference and trade show in the U.S., and in 2015 the show will be extended to two and a half days.
Please take the time to visit our booth and check out our Inline Carbonation and Water Deaeration units.
We look forward to seeing you there!
---
---