---
Service and Support
We understand service as key of our success.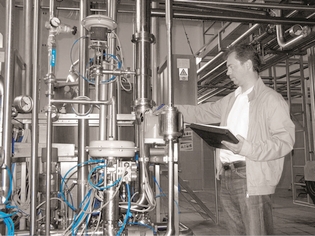 We invite all our customers to take part at Factory Acceptance Test, confirming that the unit qualifies with agree​d specifications. Additionally the participants get a hands-on training and become familiar with the system setup and operation.
During installation and commissioning the project becomes a turnkey solution. The onsite work is prepared for fast startup and seamless integration into the production plan. Our experienced field engineers test all functions, optimize the system performance and train the operators in safe and efficient use and maintenance of the equipment.
Our comprehensive after sales service provides immediate and effective support; integrated PLC communication interface allow remote help and online software upgrades. Preventive maintenance contracts control cost of parts and repairs, while reducing breakdown risk and prolonging equipment lifetime. DENWEL eMaintenance software gives plant managers traceability of each service, calibration and training provided. Project management, technical consultancy, field audits and rental equipment round up our delivery.
---
---