---
Thank you for visiting us at Brau 2016
25.11.2016 00:00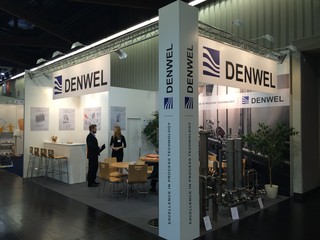 We would like to take this opportunity to thank all our customers and associates for visiting our Stand, at this year's Brau in Nuremberg.
We enjoyed meeting you. We were delighted to present our products and engineering projects during the exhibition as well as to discuss your requirements.
Please do not hesitate to contact us with any questions or feedback you may have following the exhibition. We will be very happy to receive your enquiry.
We hope you enjoyed the show and we look forward to seeing you again in the near future.
---
---