---
Brewing / Craft Brewing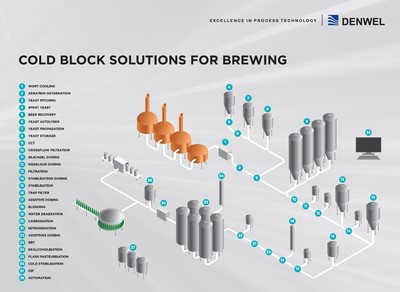 DENWEL designs, manufactures and installs a wide range of specialized equipment and provide engineering solutions dedicated to help brewers to optimize their processes.
Combining experience and innovation we supply brewing equipment such as Yeast Plan, Water Deaeration, Blending, Carbonation and Nitrogenation, Dosing systems, CIP and Flash Pasteurization. We integrate all the equipment into highly efficient and reliable Cold Block Solutions, which includes technological design, process automation, installation and commissioning
We have a global presence. Our sales and service network is always available for you to provide consultancy, technical support and after sales service.
---
---